About Us
We here at WorldWide Tattoo Supply®, strive to deliver high quality products, continuous product innovation, excellent customer service, and fast reliable delivery service. WORLDWIDE TATTOO CANADA is a sister store to our Flag Ship Office WORLDWIDE TATTOO USA. We may not offer free shipping, but we do offer a huge variety of products at the best prices.
Opening our doors in 1993, we have been offering quality products and service for over 20 years. WorldWide Tattoo Supply has developed into one of the top manufactures and sellers in the tattoo industry,
distributing in the United States, CANADA & to many locations overseas.
We manufacture most of our quality tattoo equipment, Tattoo Needles & Disposable Tubes being our specialty. We also offer an extensive range of shop equipment, medical & piercing supplies. Our high quality Needles & Tubes go through stringent step-by-step inspections to bring you the best needles and tubes in the industry. Our sterilization procedure complies with F.D.A. requirements and our manufacturing facilities are ISO certified.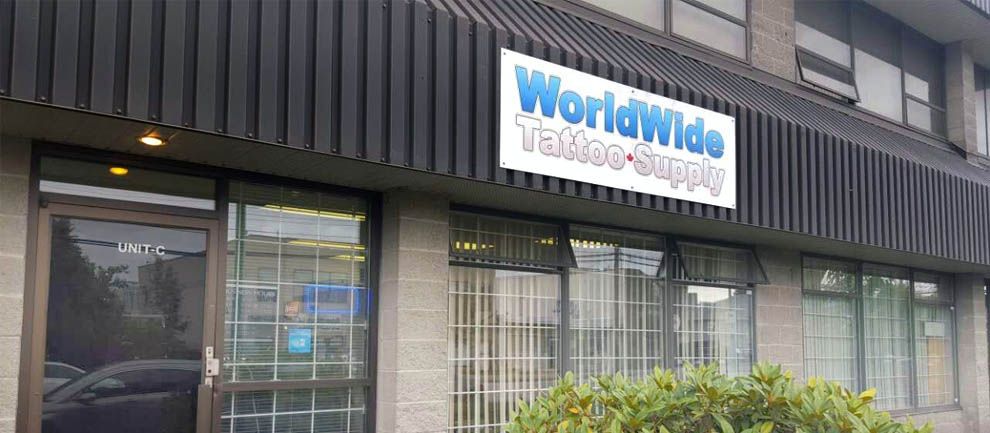 Need to get your supplies urgently? We welcome you to come visit our Walk In Store and Pick It up the Same Day (09:30 AM ~ 05:00 PM (PST) Mon ~ Fri.). Browse our Showroom and place your order today. Pick Up Order on our website coming soon.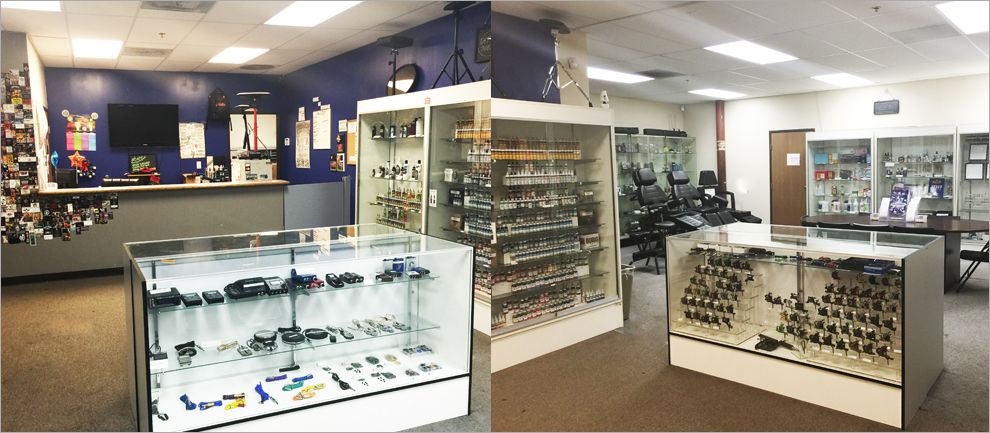 STORE LOCATION & DIRECTIONS: C-7167 Gilley Ave. Burnaby, BC V5J 4W9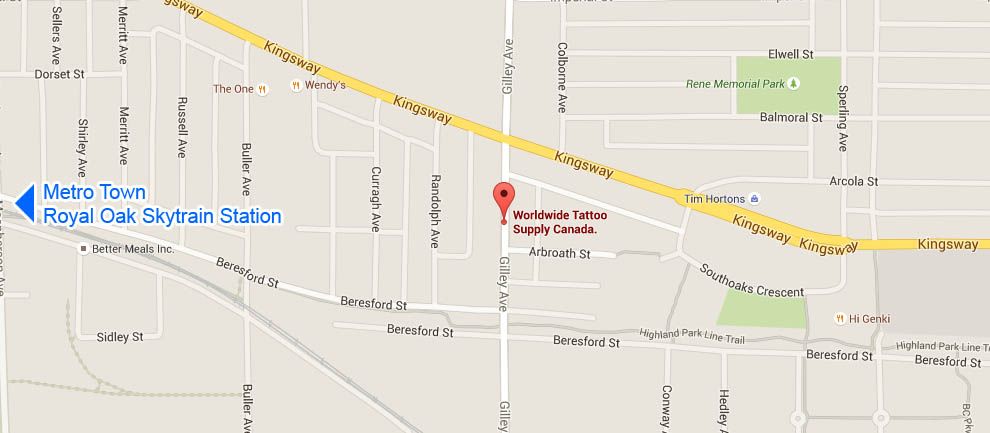 How to Order & Contact Us

(All Online Orders placed before 8:30am Pacific Standard Time will be shipped out the same business day)
PAYMENT METHODS
Only Monday to Friday count as business days. Begin counting business days from the next business day your order is shipped out.

Saturday Delivery is available for an added cost, but is not available online, please call to place your order.



RETURN POLICY

1) Must be returned within 15 days of receipt. Item must be in ORIGINAL CONDITION with ORIGINAL RECEIPT.
2) S/H is NOT refundable. TCM/WWT is not responsible for return shipping.
3) 10% restocking fee for returned items. (No Exceptions)
4) Starter Tattoo Kits are FINAL SALE – NO REFUNDS, RETURNS, EXCHANGES, OR REPLACEMENTS
5) All ink & DVDs are non refundable. (No Exceptions)



DISCLAIMER: TCM/WWT Supply Corp sells medical and tattoo related merchandise (collectively, the "Merchandise") only to individuals who can legally purchase and own such items in the particular jurisdiction where they reside. Your purchase of TCM/WWT Merchandise, whether in person, by telephone, by mail, by fax, or over the Internet, legally binds you and your heirs, assigns, transferees, and personal representatives as follows: When you order and purchase Merchandise from TCM/WWT, you represent that you are of legal age to purchase the Merchandise ordered and that the Merchandise can be purchased and owned in your state, county, and/or city of residence. By offering Merchandise for sale, TCM/WWT does not represent or warrant that any specific purchaser may legally purchase, own, or possess the Merchandise ordered. TCM/WWT Merchandise may be dangerous and can cause physical and chemical damage to certain individuals. When you purchase Merchandise from TCM/WWT, you agree to assume all risks related to and/or arising from your ownership and use of the Merchandise and agree to indemnify and hold TCM/WWT harmless from any and all claims brought by any person or entity against TCM/WWT related to and/or arising from your ownership and/or use of the Merchandise. This includes damaged and defective items. You also agree that you will use the purchased Merchandise in a safe and legal manner, consistent with all applicable laws, recognized safety rules, and good common sense. You, as the buyer, assume all responsibility and risk with the purchase of any product from TCM/WWT. You further agree to keep TCM/WWT Merchandise out of the hands of minors and untrained and/ or immature individuals. TCM/WWT does its best to accurately represent the Merchandise, through photo, price and copy. Occasionally we make mistakes. If such a mistake should occur, your order will be corrected as the facts may dictate. Thank you for your understanding.